At a time when companies are increasingly encouraging their staff to become more mobile, abandon their fixed offices for shared spaces, or even work remotely, the technology is available to make everyone's lives easier.
Discover our mobile printing and cloud technologies for recording, saving and printing anywhere at any time.
Earnings
Revolutionize the way you work and improve your responsiveness
Use your business documents more creatively, anytime, anywhere
Make full use of your Konica Minolta mobile devices and printing systems with a simple, intuitive and completely free application
Mobile printing is offered via numerous applications available at your fingertips. These allow you to send print jobs and scan documents remotely in the blink of an eye. Don't worry about having to work out a complex interface: the application is clear and easy to follow, even if you are multitasking or under pressure. Mobile printing applications are the perfect solution for companies of all shapes and sizes – from small companies with a single printer to international corporations with a global presence.
Cloud & impression mobile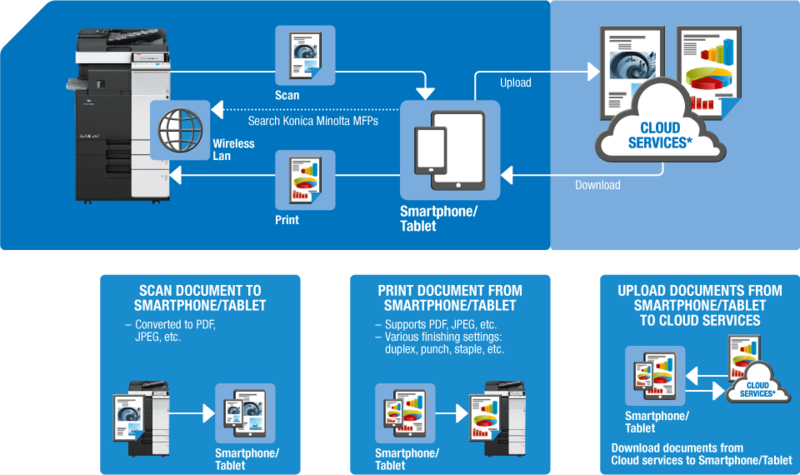 Charles Kieffer Group offers a variety of mobile printing technologies. This will make it easier for you to innovate, change the way you work, and be able to seize new opportunities. Smartphones, tablets, or other mobile devices can be connected to our Konica Minolta networked printing systems wherever you want, at any time.